Over the last few years we have become increasingly mindful of the separation that exists in our society. It is common today for families to be fragmented, for individuals to be isolated and for care and support services to be aligned with institutional arrangements organised exclusively and separately for different generations – babies, children, teens, parents and the elderly.
Some of the effects of the decline of the "extended family" include –
Loneliness. It is a sad indictment that there is a need for a Campaign to End Loneliness

www.

campaigntoendloneliness

.org

A scarcity of parenting role models, where the maturity, experience, support and life skills of the older generation are no longer readily available to be passed down through the family

Social isolation and attendant health issues

A lack of self-worth and confidence – children seeking attention and affirmation; teenagers with a lack of aspiration and motivation; stressed and uncertain parents; older people lacking validation and purpose in life.     
Our involvement with Connected Baby www.connectedbaby.net amongst others and the wide body of research into and knowledge on attachment, has convinced us of the need for connection, not just the bond between mother and child but for all of us regardless of age. Connection between individuals in each generation but also importantly between generations.
I am clear that "I cannot do everything, but I can do something", to quote Edward Everett-Hale, Paint Pots has therefore decided to make "Generations" our focus for 2016. Rather than just comment on the situation, we are determined to do something about it. Maybe we can't open a preschool in an old people's home like the one in Seattle http://bit.ly/1Rh5XDz but we can arrange visits, as we have already done.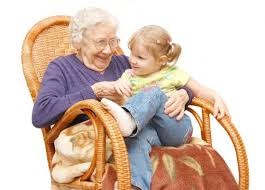 We are not prepared to just accept the way things are.  Ultimately, as in so many matters, it is culture that needs to change and hopefully combining our stories with those of others will provide a means of influence. Who knows what benefits, what positive effects our small actions might have? Anyone care to join us as we push against some barriers this year? Why not get in touch with your stories and ideas. We are stronger together.