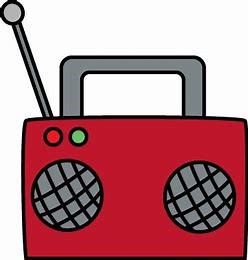 In the run-up to the general election, other than seeking photo opportunities with cute babies, it is difficult to get any clues about how our political parties view the importance of early childhood from the words and actions of candidates. Next week, I have the opportunity to quiz everyone standing for the Southampton Test constituency for a BBC Radio Solent recording to be broadcast in the coming week. I have been scratching my head how to approach this. At Paint Pots we fervently believe that the early years of childhood are vital for children to establish foundations for their lives through the development of supportive relationships that enable them to build their independence, sense of identity and self-regulation. We visualise each child as a pot of paint, from within which a unique and beautiful picture can be created. This speaks to unlocking the innate potential and character of each person – how can we love this little person enough to be the best version of themselves?
Sometimes I think politicians have forgotten what it means to be a child – they were all one once. If they really understood the curiosity, sense of awe and wonder, the need for connection, love and expression within all of us, I believe our policies would be so different and our priorities as a nation would be very different.
I have been impressed with the national well-being budget set for the first time in New Zealand this year. In the introduction to it, Prime Minister Jacinda Arden writes "while economic growth is important, it alone does not guarantee improvements to our living standards. Nor does it measure the quality of economic activity or take into account who benefits and who is left out or left behind. Growth alone does not lead to a great country. We have broadened our definition of success for our country to one that incorporates not just the health of our finances, but also of our natural resources, people and communities."
Maybe I will ask our local candidates for their view of success and where they see well-being in their list of priorities. I would suggest that a system in which human capital is seen only as a prerequisite for production and growth, has lost sight of well-being. In this dystopian landscape, children are reduced to data – test and exam scores that rank them purely in terms of their usefulness for the workforce. Is this how politicians see them? And 'childcare' is viewed only as a baby-sitting service to enable women to return to work.
I am sure that after December 12th, whoever is in government, the status of those of us who work with young children will remain where it is – very lowly and funding for early years education will continue to be one of the lowest priorities.
This week, as most weeks, I have spent time with our teams and the children they care for. Experiencing the love, care, the highest of expectations for every individual, the joy and the passion that is so evident day in, day out, I realise that it is more than just a job. It actually makes me very emotional to see the difference our teams are making and the way in which they care so much, going the extra mile. If only our politicians could come and spend a week with us maybe they would understand a little more. I will try and explain this a little in the 3 minutes I have with each of them on Tuesday. I hope you manage to catch the broadcast. You can always listen on catch up!